The hospitality industry is one of the most cut-throat business sectors in the world. A restaurant can open, do business, and close down all within a single year if it is not marketed and run correctly. A large part of running a restaurant which will be successful beyond the first year of business is making it appealing to customers. While there is certainly some good fortune involved, there are plenty of things that you can do as a restaurant manager or owner to make your establishment more appealing.
Keep It Clean
It is absolutely essential that every restaurant is clean and hygienic. No customer wants to sit down at a table to find that the plates and cutlery are dirty and encrusted with dried food! It would not only put them off from ordering any food, but would also likely cause them to leave and tell their friends not to visit your establishment! That is very bad for your business and terrible for the bottom line of any restaurant.
So, how can you keep your restaurant or establishment clean and appealing? Consider the following ways:
Linen: A clean restaurant is almost as much about perception as it is about cleanliness. That being said, it is always important to ensure that all of the linen in your establishment is crisp and clean. This means that everything from tablecloths to chefs' uniforms should be cleaned each and every day. It is not acceptable for a staff member, especially in the kitchen, to show up to work in a day-old uniform.
Utensils: Obviously, it is essential that all eating utensils and kitchen equipment are cleaned. Apart from the fact that no customers wants to see dried bits of food on their fork, it is also essential that kitchen staff are working with pans, pots, and utensils that are clean, to avoid any health risks. The last thing you want is for your customers to get food poisoning because your kitchen wasn't up to the required standards of expected hygiene!
Though it is not the single key to success, keeping your restaurant clean is not only essential to continued operations in terms of good health, it is also essential in terms of customer perception.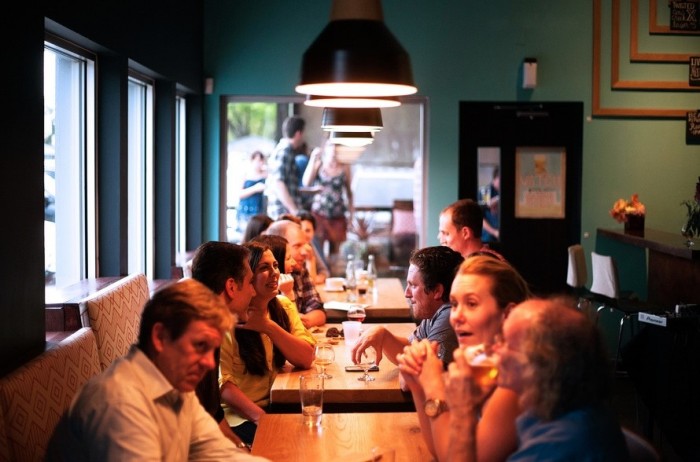 The Best Way to Keep Your Restaurant Clean
There are plenty of things that you have to worry about as a restaurant owner, so it's not always easy to stay on top of what needs to be done every day. This is why it's often useful, and even essential, to outsource some of the most important jobs to experienced companies. Companies like Stalbridge Linen, for example, are able to help restaurant owners by supplying chef uniforms, staff uniforms, and table linen that are all clean and well-presented.
The real advantage of a service like this is that the linen can be picked up, laundered, and delivered whenever you need it so that you always have a supply of clean uniforms and tableware! Being able to rely on this type of service means that you can focus on getting other things done!